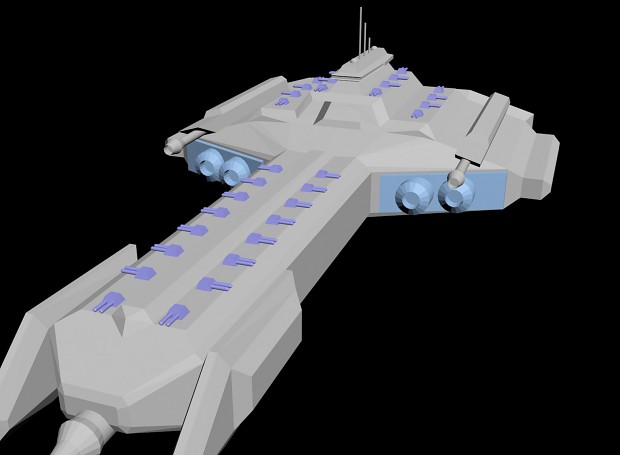 Dragon Assault Class
Edit
Dragon Assualt Cruiser is the backbone capital ship of the Intarian fleet. Designed by the "Praxian Orbital Shipyard Design Room"
This ship has taken part in every major battle over the last half century and usually means the difference between victory and defeat in every battle.
1 MK5 Capital Grade Mass Driver
2 MK3 Cruiser Grade Mass Driver
32 MK8 Tria Dual Railguns
4 Missile Ports equipped with 1000 Cobra Missiles
Shielding:
Edit
Primary Duneo Sub-light Fusion Drive
Secondary Chemical Drive
Vacuum Thrusters
MK 14 Translight-Starlight Drive
Secondary Systems:
Edit
Kortosis FTL Comm. Array
Life support complex
Core computer matrix- Grade 5 AI capable
MK4 Anti-Matter Reactor x2
Ad blocker interference detected!
Wikia is a free-to-use site that makes money from advertising. We have a modified experience for viewers using ad blockers

Wikia is not accessible if you've made further modifications. Remove the custom ad blocker rule(s) and the page will load as expected.